Hop-On Hop-Off City Sightseeing  Tour - Three Days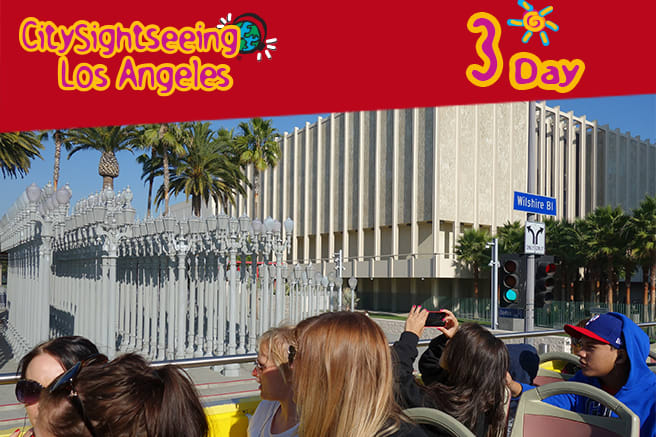 TOUR DESCRIPTION
Enjoy LA for three whole days.  With the largest open-top Hop-on Hop-off City Sightseeing bus service in the world, discover the many marvels of Los Angeles attractions on the ultimate customized tour in comfort and style!
3 days on Hop-On, Hop-Off Bus
Important Information
Hollywood & Beverly HIlls
Hollywood Departures -Full loop 2 hours
First departure from Stop #1 Dolby Theater: 11.00 am.
Last full loop departs from Stop #1 Dolby Theater: 4.30 pm.
(Buses depart approx. every 45 minutes from stop #1)
Santa Monica
First departure from stop #57 at 10.30 am
MORE INFORMATION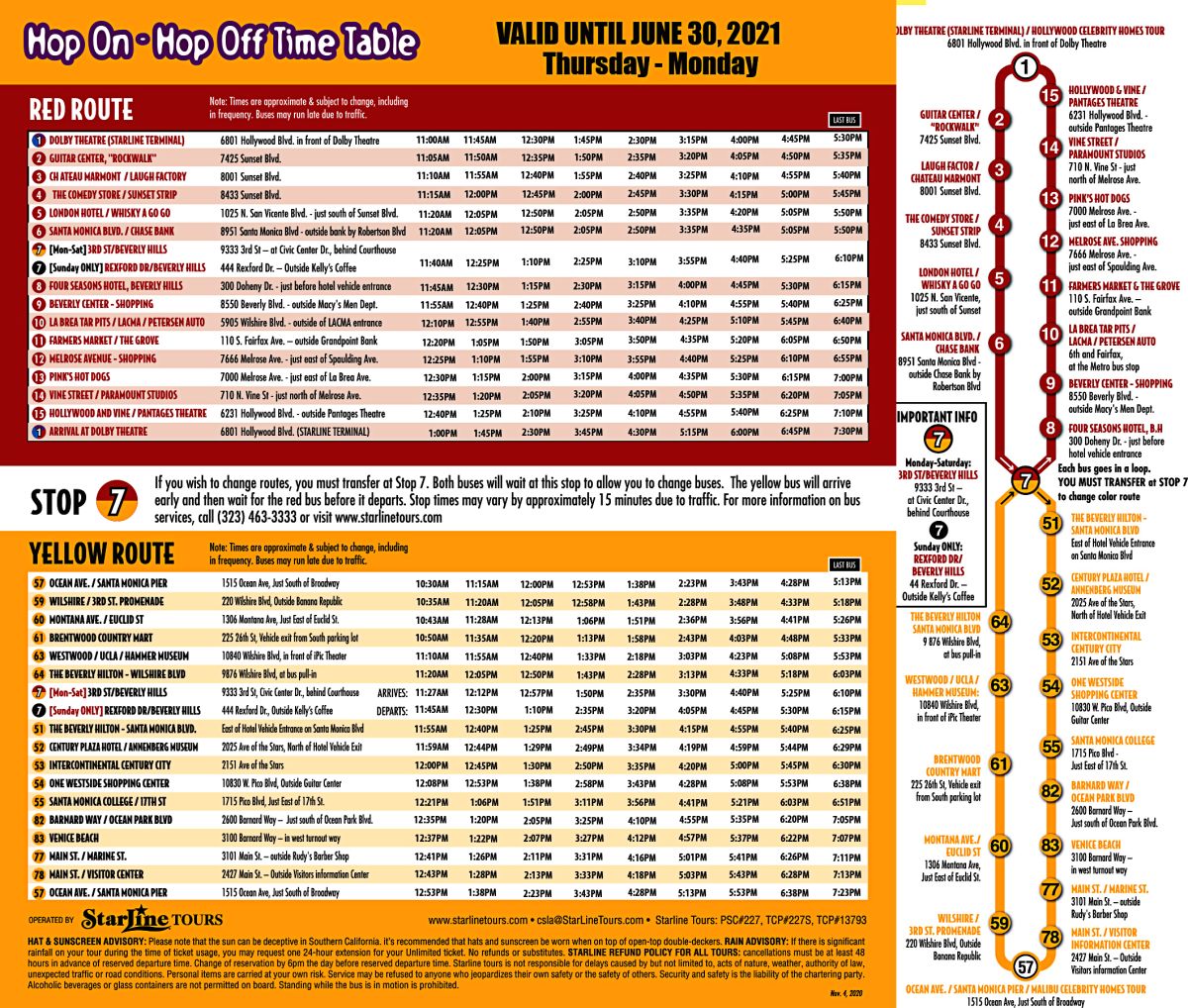 Hop On, Hop Off 72 Bus Service
Starline Tours' Hop-On Hop-Off Los Angeles buses showcase the very best the city has to offer, from the historic and revitalized downtown core to the stunning coastal landscapes and legendary beaches of Santa Monica. We offer 24-hour, 48-hour and 72-hour passes, giving you the freedom and flexibility to see the city on your own schedule while enjoying the comfort and convenience of our open-air double-decker bus service.
Our Hop-On Hop-Off Los Angeles sightseeing bus service is easy and fun to use. After purchasing your pass, simply board the bus at any of our stops and enjoy the ride until you reach a part of the city you would like to see in more detail. Then, you're free to disembark and explore at your leisure before re-boarding and continuing the tour.
While you're on board, you'll learn about the many marvels of Los Angeles with the help of our pre-recorded tour narration. Service is offered in a total of nine languages, including English, Spanish, Portuguese, Chinese, Japanese, Korean, German, French and Italian.
Our Hop-On Hop-Off Los Angeles bus tours deliver an unforgettable sightseeing experience.
Our Hop-On Hop-Off Los Angeles bus tour service consists of routes covering a total of more than 100 miles. Each of the routes deliver over two hours of sightseeing enjoyment. They include:
LA Traffic Disclaimer: Please be prepared as the nation's fifth most congested city for traffic the consequences maybe traffic-clogged delays and "time loss"