BEVERLY HILLS: WALKING FOOD, FILM & FASHION TOUR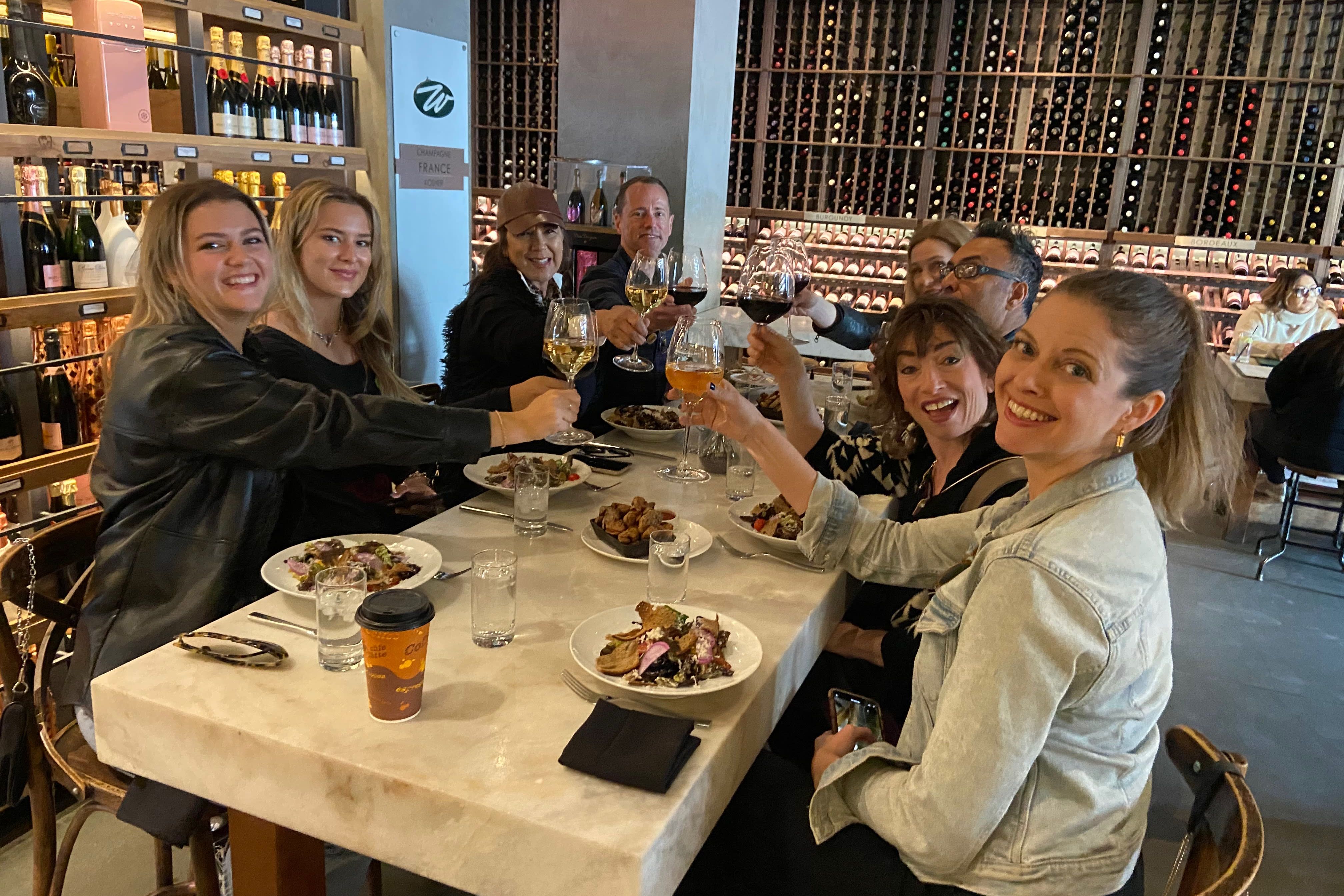 MORE INFORMATION
BEVERLY HILLS: WALKING FOOD, FILM & FASHION TOUR
Walking Food Tour of Beverly Hills
From top-tier tasting menus, unheard-of atmospheres, and vibrant presentations, we'll take you to absolute luxury with a hand-picked collection of highly acclaimed restaurants and over-the-top guided entertainment in this fun taste of Beverly Hills.
Savor the experience of our intimate, high-end food tour! From top-tier tastings with dramatic presentations, to both hip and iconic luxurious moments our highly curated collection of acclaimed restaurants offers a sophisticated yet accessible taste of the real Beverly Hills. In just over 3.5 hours, 5 food+ tastings, and 2+ adult beverages, you'll walk, wine & dine like the locals through the rich history of one of the world's most exclusive neighborhoods. Whether you are from Tokyo, Nashville or even nearby Silverlake, you'll savor the history and drama of its current cuisine. You'll visit cinematic settings from "Beverly Hills Cop" to "Pretty Woman," while en route to conquering the world famous Rodeo Drive. Come for the food, savor the experience!
Exclusive 3½ hour walking tour of thefashion/shopping district of Beverly Hills
Tour operates Fridays and Saturdays from 10:45am-2:30pm
Tour starts at the Beverly Hills Civic Center
5-6 intimate tasting experiences that provide a 'big lunch' for most guests
2+ Adult Beverages
Local Culture, Architecture, Cinematic & Fashion History
3 Restaurants, 2 specialty stores, 1 Fashion house
All guests receive a digital photo album after the tour
14+ Age Requirement
1.5 miles of walking

Important Information
WHAT IF I HAVE DIETARY RESTRICTIONS OR ALLERGIES?
These tours are designed to showcase the foods of Los Angeles and are not available with a la carte options. We have carefully selected food tastings in partnership with our vendors that reflect the uniqueness of our area and its food scene, and these selections often include meat, wheat, and dairy products. We CAN accommodate vegetarian/pescatarian diets. Please understand that by adhering to a Vegan, Gluten-Free, lactose-intolerant, or low-FODMAPs diet you will have limited tastings that fit your dietary preferences, and that substitutions may not resemble the selections made for guests without restrictions, or may not be available at all.
ARE THERE VEGETARIAN OPTIONS ON THE TOUR?
Our vendors endeavor to provide alternative tasting options for vegetarians. Please be sure to let us know any dietary restrictions when you purchase tickets for your tour (all tastings are arranged prior to the start of the tour, and we are unable to make changes without advance notice)
ARE THERE OPTIONS FOR VEGANS ON THE TOUR?
While a few of the tastings are vegan-friendly, many of them are not. The tour visits several specialty shops where vegan options are not available. While vegans are welcome to take the tour and learn about the history and culture of Los Angeles, they should do so with the knowledge that we will not be able to provide vegan-friendly options at most of the tasting stops.
HOW MUCH FOOD IS SERVED ON THE TOUR?
LA Food Tours serve enough food that for most participants, lunch afterwards is not necessary. With the combination of drink and food tastings combined with breaks for architectural, cultural, and historical insight, most participants are comfortably full after our food tours. Please understand our food tours are only intended to replace one meal, so please plan your day (and intake) appropriately for your individual needs.
DO WE ONLY WALK AROUND AND SAMPLE FOOD?
Absolutely not! LA Food Tours combines architectural commentary, historical facts, local culture and culinary insight into a unique 3-hour experience. Imagine walking through Los Angeles sampling delicious foods from unique restaurants and specialty shops, while learning about the area from real locals. Tours are insightful, informative and fun – not to mention tasty!
ARE ANY BEVERAGES /ALCOHOL SERVED ON THE TOUR?
LA Food Tours have one wine tasting and one (small) cocktail pairing included in the tour. Water is provided by the majority of our tasting stops, and wine pairings are provided at two restaurants. Non-alcoholic beverages are available at any place that would otherwise provide alcoholic options. You may bring a personal bottle of water or enjoy the water or other beverages provided at stops throughout the tour.
HOW MANY STOPS ARE THERE?
We will enjoy five or six delicious tastings with stops at a combination of specialty shops and restaurants.
WHAT TYPES OF FOODS ARE SERVED ON THE TOUR?
Food is provided by specialty eateries, various unique food shops and local restaurants. The majority of the food sampled on the tour is locally grown and/or produced. Tastings may vary from tour to tour, but we will sample both sweet and savory items.
WHICH RESTAURANTS WILL WE VISIT ON THE TOUR?
Tasting stops are subject to change. You can be sure the restaurants and specialty shops are uniquely representative of Los Angeles!
LA FOOD TOURS WAIVER