Tours for Guests With Disabilities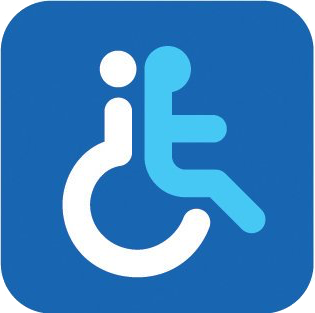 INTRODUCTION:
Starline Tours vehicles are designed to accommodate guests with disabilities or certain other qualifying impairments so they may participate in the enjoyment of our tours. We strive to make sure that Starline Tours is fun and accessible for everyone and lots of guests with disabilities enjoy Starline Tours every day.
SAFETY AND ACCESSIBILITY:
Wheelchairs and Electric vehicles (EV's):
Wheelchairs and electric vehicles (ECV's) are not available at Starline Tours. Guests using wheelchairs or ECV's must confirm your reservation at least 24-hours in advance to guarantee a seat. Reservations may be made up until the day of departure based on availability.
A lift has the minimum design load of 600 pounds; there is no requirement for an agency to transport a heavier occupied device. Note: many rental scooters exceed lift minimum requirements.
SERVICE ANIMALS:
Trained service animals are welcome on our Starline Tours vehicles. Service animals are defined as dogs that are individually trained to do work or perform tasks for people with disabilities.
VEHICLE ACCESSIBILITY PROGRAM:
Our goal is to safely accommodate the needs of all Guests. Our policies comply with the Americans with Disabilities Act (ADA) and applicable state laws.